Today we are embedding AI and Machine Learning into products across our portfolio, to help our customers cut the burden of administration, accelerate solving their problems and enhance the performance and productivity of their workforce.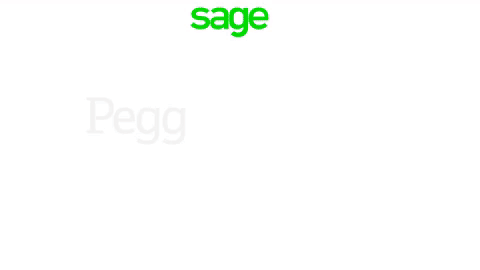 In 2016 we introduced Pegg, a smart assistant, to help businesses manage everything from money to people by texting requirements through a familiar style messaging platform on their phone, tablet or laptop. Check out the demo video below of Pegg being used on Amazon's Alexa platform!
Examples include:
ensure expenses are recorded

determine the status of invoices

generate outstanding invoice reminders

check the overall balance of their business

Using the Pegg Framework can deliver AI-powered conversation across our product portfolio. It provides tools, services and a platform to rapidly integrate cutting edge tech into Sage products.
Find out more about Pegg and Artificial Intelligence (AI)
See these other blogs:
Pegg will be helping in many more areas soon. Watch this space! The video below provides an overview of why AI is so exciting.
Is Pegg popular with our customers?
The short answer is yes! Pegg has 20,000 users, speaks 6 languages and has already won some phenomenal awards:
Facebook AI hackathon winners Europe

Kriti Sharma, our VP of Artificial Intelligence who helped create Pegg, has also racked up some impressive recognition:
Kriti was listed in the

Recode

list of people who mattered in tech 2017

Was named in

Venturebea

t

as one of the 100 people to watch in AI

And was listed in

Forbes 30 under 30

in tech for her work in this area
What is the future of human and machine collaboration in business?
Companies who replace people with machines eventually stall out unless they use automation to focus on reimagining how they work.

People do the following tasks better:
Innovation

Communication

Improvisation

Generalization
Technology does the following tasks better:
Memorization

Transactions

Prediction
So what happens when you combine those two? New categories of jobs called the missing middle result. You are essentially giving people superpowers with which to do their jobs shaped by human + machine collaboration.
There are two buckets:
People help build machines

People use the machines to help improve their productivity
Risks:
What happens if the AI is hacked? Little is known about this topic. However, AI will still be essential in the future. So,…


How can you use AI tomorrow on the job?
Double down on training

Lower the barrier to using AI
Comment below, how do you use AI to help in decision making?