ConnectConnectHere are the top articles and KBs for setting up Sage 50cloud.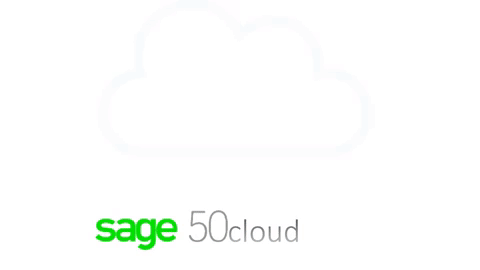 What is Sage 50cloud?
Sage 50cloud combines and allows the integration of your classic Sage 50 Desktop installation, plus:
Sage

| Accounting

(basic accounting, for processing invoices and payments fully on the cloud)

Sage Drive

(allows you to place and share your database on the cloud and to share access with an accountant or colleagues, 5 ppl max read-only, 1 person editing at a time)

Sage Pay (credit card number storage secured online. Integration fees are included, an additional monthly fee is not*)
All of these products and services above are included as part of the Sage 50cloud package, add-ons include:
EFT (Electronic Fund Transfers) and

Payroll (auto tax calculations + e-filing abilities). One year term subscriptions that are paid monthly are available.

MS Office 365 (which includes Skype, Yammer, Sharepoint, OneDrive, MileIQ; in addition to: PowerPoint, Excel, Word, One Note, etc). Learn more about the integration with Sage 50cloud here.
View this blog for more details and or contact our sales team at 1-888-261-9610 Monday to Friday from 6AM to 5PM PST for add-on orders and pricing.
Most Exciting & Unique Add-ons of Sage 50cloud
Sage 50cloud now also allows the integration of MS Office 365 for the online backup of data (using OneDrive) and viewing Sage Contact directly in Outlook online.
The Sage Intelligence Cloud Reporting add-on integrated with O365 data can be accessed from the Microsoft Office 365 "My apps" menu.
| | | |
| --- | --- | --- |
| Download/ Install/ Update | EN | FR |
| How to install/download Sage 50 full product? | | |
| How do I setup multi-user mode | | |
| Update Connection Manager on Server | | |
| Setting up a new company | | |
| Sage Drive Setup | EN | FR |
| What is Sage Drive? | | |
| How to setup Sage Drive | | |
| Automatic Backups & Tips for Working with Sage Drive | | |
| How to use Sage Drive | | |
| Sage | Accounting | EN | FR |
| How to setup Sage | Accounting connection in Sage 50 Canada | | |
| Integrating Sage 50 2017.1+ with Sage | Accounting Canada | | |
| Setup and Download the Sage Expenses app! | | |
| Office 365 (Add-on*) | EN | FR |
| Common questions for Office 365 & Sage 50cloud Integration | | |
| How to link Sage 50cloud with Office 365 | | |
| What's new with Sage 50cloud & O365? | | |
*Please see this blog for a list of useful articles on Sage 50's Common Questions.
Customer Portal & Knowledgebase
You may also browse the Knowledgebase on the Customer Portal or Partner Portal (if you're a SAN). Afterwards visit the -> Knowledgebase. Next to the KB the newest awesome resource we have is the YEAR-END Center! Watch our Year-End Center video overview (2:45 minutes)
Courses and Resources on Sage University
Did you know that with a new Sage 50 product you are entitled to receive the free Quickstart Anytime Learning course which is accessible for 1 year after product registration? Read more about how to access this here.
How to access this training?
SIGN UP Today (create a profile and log into www.sageu.com first)

Order Printed Manuals / Guides
Training courses are designed to help customers use Sage software to its full potential. See our Customer Training Catalogue. Printed Training manuals or Study guides can now also be purchased in EN or FR, Order your training guide.
Sage 50 Canadian Edition:
Sales: 888-261-9610
Service: 888-222-8985
Support: 888-522-2722
Was this blog useful? Kindly leave us a like and rating on the right-hand side of this page.